Eligibility
We can accept Paintings, sculpture, pottery, glass and ceramic exhibits produced by currently practicing artists over 16 years of age. The exhibits must demonstrate that the artist has created the work and that it is of a saleable quality.
Number of Exhibits
Each artist may enter up to four exhibits and up to two unframed art works for display in our browsers. The number is limited because of space constraints at the venue. Smaller works may be submitted as 'sets' where they are sold together with one sale price but the maximum number of exhibits remains unchanged. The minimum frame size is 12 x 12 cm.
Work may be submitted that is not for sale (NFS). These exhibits will be marked with a Green Dot and NFS in the catalogue.
Artists may indicate that they can undertake commissions and this will be shown in the catalogue.
Sculpture & Plinths
All sculpture over 10cm high must securely and safely anchored to a plinth or stand. Smaller items will be displayed in a glass cabinet. Whilst we cannot display pieces outside we may be able to display one or two large pieces indoors. Please advise if you wish to display a sculpture (including the plinth) larger than 60cm high. We will advise if we are able to accommodate this.We It will be assumed that plinths are not for sale unless indicated otherwise.
Limited edition work
The exhibition displays only artwork where the medium has been applied by hand. Therefore we will accept limited edition numbered work such as lino cuts, wood cuts, etchings and collographs.We will also accept limited edition sculptures. Please indicate on the Application Form if 'Unique' or an edition (e.g. 2 of 20)
Artists Greetings Cards
Exhibiting Artists may display artists greetings cards for sale, which depict their work. We have space for 25 artists and therefore have to restrict the number of card designs to a maximum of four, with ten cards provided for each design All cards are to be the same price. Each card must have your name & the price in multiples of 50p marked on the back.
Hanging Fee & Commission
The Hanging Fees (Entry Fees) shown on the Application Form apply to all exhibits. Hanging Fees are refunded if an application is not accepted. There is a 10% commission charge on all sales except unframed art works for display in our browsers.
Application to Exhibit
Application Forms received before the closing date are accepted on a first come first served basis.. We will issue an acknowlegement confirming acceptance of the application or advising we are oversubscribed and as a result cannot accept it.
Labelling
Each exhibit must have a label provided fixed with masking tape to the top and back of the painting or on the base of the sculpture marked with the name of the artist and the exhibit.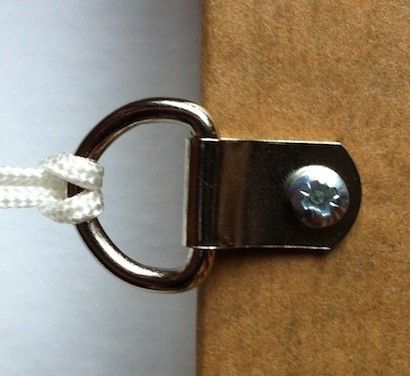 Frames
Paintings frames must be fitted with 'D' rings (to minimise damage to other paintings when stacked) They must be positioned 1/3rd down from the top edge and strung for hanging. Unframed canvases and box canvases must be strung for hanging in the same way.
Exhibit Delivery (Handing In)
Entries (and Artists Cards if applicable) must be delivered to the venue on the Handing In day at the times shown on the Exhibition Timetable.
Insurance
Insurance for the exhibits submitted must be provided by the artist. Neither Lingfield Art Association, nor the venue, will be responsible for damage or loss to any exhibit.
Stewarding Priority for Entry
The exhibition cannot run without stewards. We ask that artists offer to steward for at least one two hour period during the week, but please spend more time if you can. Stewarding helps to keep the exhibits safe and the public like to meet the artists who exhibit.
Private View
Exhibitors will be sent an invitation to the Private View for the artist and their guest.
Photography
No photography is permitted at the exhibition but the Exhibition Team may take photographs to publicise future Exhibitions.
Data Protection
Lingfield Art Association take the safeguarding of contact information provided by exhibitors very seriously. We comply with Data Protection Legislation and our data protection policy can be viewed on our website.
We will retain artists data for the purpose of the exhibition, and artists can chose whether we retain the data afterwards to allow us to contact them about future exhibitions by the Association.
Exhibit Collection (Handing Back)
Exhibits may not be removed during the exhibition. Work not sold must be collected on the last day of the Exhibition at the times shown on the Exhibition Timetable. Lingfield Art Association will not be responsible for any work left at the venue after that time.
© Lingfield Art Association
July 2021