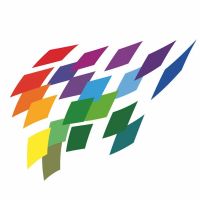 40+ Years of Lingfield Art Exhibitions
The Lingfield Art Exhibition has been running for over 40 years and provides a forum for local artists to display their talent. None of this would be possible without the contributions of many volunteers who, over the years, have given their time to make it such a resounding success.
The story began in 1975/76 when Surrey County Council decided to use the building, which had previously been Lingfield Primary School, as a Community Centre for Lingfield residents. At this stage it was partly funded for Adult Education and partly for Youth Services. Art classes were run as part of the Adult Education curriculum and an Art Exhibition was proposed to provide a platform in which to show the work of the students and other local artists. The Lingfield Art Exhibition had been born.
For the next 20 years the Art Show continued under the control of the Community Centre. In 2000, changes in the financing of education led Surrey County Council to end the funding of adult education in Lingfield. Tandridge District Council then became responsible for the Centre, delegating the day to day management to Lingfield Parish Council. In 2008 the Parish Council decided that they no longer wished to carry the financial risk of running the event, so an Exhibition Team of volunteers took over its running.
The exhibition continued to be held in the Lingfield and Dormansland Community Centre, and grew to over 400 works of art produced by over 120 artists. The entire Centre is occupied for a week in what has become one of the leading art exhibitions on the Surrey, Kent and Sussex borders. In 2016 an annual Art Competition was introduced, open to 6th form pupils at local schools. The winning pictures are displayed throughout the duration of the exhibition.

Return to the HOME PAGE
Updated: 23/6/20