Application to Exhibit old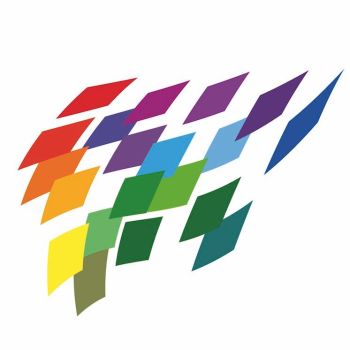 Exhibition Application Forms -
2021
The Application Process for 2021 will be decided when the situation regarding Coronavirus become clearer


---

---

---

Invitation & Advice Letter

The closing date for entries for the Exhibition it to be decided .


---

---

---

Application Form

The double sided Application Form will be provided here. This form addressed the changes to the Data Protection Legislation (GDPR).


---

---

---

Terms & Conditions for Entry

The Terms & Conditions of Entry for our Exhibitions can be downloaded by CLICKING HERE. Please read these notes carefully before completing your Application.


---

---

---

Application for Browser Entry

Artists can take the opportunity to place TWO items of their work in a Browser. These unframed works must be wrapped in cellophane and clearly marked on the reverse with the title of the work, the name of the artist and the price. Bring this application form with you at Handing In. Applications will be dealt with on a first come first accepted basis

and will only apply to those artists who have entered to exhibit other works

.


---

---

---

Advertising Flier

The Advertising Fliers for the October Exhitions are dispatched to those artists on our mailing lists in July subject to Coronavirus. If you require further copies then you will be able to download them by CLICKING HERE. We need artists to promote this event so please display and distribute the fliers to your friends.

---

---

---

Newsletter
The Lingfield Art Newsletter for is available to download on the

Newsletter Page

.


---

---

---

Future Mailing

Copies of the above documents will be sent to our mailing list of artists, either by email or post in July

subject to Coronavirus.

If you are not on our mailing list and would like to enter the October 2019 Exhibition. please send us your

name, address, telephone number and email address

via the

Contact Lingfield Art

page.

---

---

---

Data Protection

Under the terms of the new Data Protection Legislation May 2018, Lingfield Art Association (LAA) is required to maintain securely the contact information that artists provide. We keep this information electronically on a spread-sheet which is password protected and maintained and accessed by only two of the Trustees. Lingfield Art Association keeps your contact details for administrative purposes, record keeping, and the arrangement of the annual art exhibitions only. Particulars will not be disclosed to any persons outside the Lingfield Art Association Trustees. If you wish to be removed from our mailing list please tick the appropriate box and return the Application Form to the address shown. Please remember that unless we have up to date information we will be unable to send you entry information and if you sell your work, your fee.

LAA Data Protection Policy is available to download by

Clicking HERE

.

---

---

---

Privacy Policy

In photographing our events we reserve the right to take pictures of the people and exhibits. However, we seek permissions where possible and appropriate and in the case of young people, from Teachers, Staff and Parents and otherwise assume that people in general scenes who are photographed agree to the publication of the picture unless they notify us to the contrary.

---

---

---
Examples of Flowers arranged by The Lingfield Flower Club, initially by Pat Dobson and now by Thema Oakes adorn the exhibition.
These downloadable pdf documents are provided in Adobe format.

If you do not have Adobe Reader software you can click on the following link

http://get.adobe.com/uk/reader/

to download the FREE software.