The Events Teams old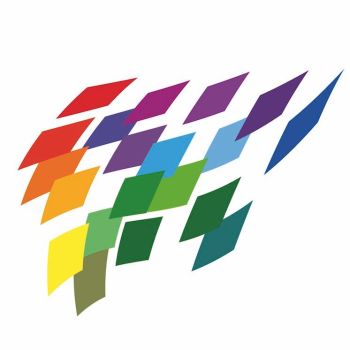 The Lingfield Art Exhibition Event Teams
The Lingfield Art Exhibition is run completely by volunteers. The Exhibition Team almost all of whom are artists, are shown below and they are supported by a number of additional volunteers. The overall management of the event is collectively organised within the team. The Lingfield Art Association is responsible for the financial menagement of the events.
The Exhibition
Teams

Heather Francis

is a long-term resident of Lingfield and returned to painting after years of neglect. She leans towards water colours, with the occasional foray into acrylics and oils. She has exhibited and belongs to two local art groups.

Linda Hughes

studied at Amersham College of Art and the London College of Fashion and has been a keen artist her whole life. Working in a number of mediums including oils, watercolour, charcoal and etching she is now experimenting with lino cutting. She has been part of a number of local art exhibitions including the South East Open Art Studios.

Bryan Robinson

was a university lecturer who took up sculpture on retirement. He works mainly in clay, some items have been fired but produces works as castings in resin metal or stone. He has also carved in soap stone, wood and metal. Bryan chairs our meetings.




Irene Hinton

is a self taught artist in East Grinstead. She experiments in acrylics, inks watercolour and pastel. She exhibits locally with two art societies and is a long term member of a Surrey art group and also enjoys photography.

Andrea Fawcett Philippart

was has helped with the hanging of paintings for the exhibition for several years and now leads the hanging team. She lives locally and designs gardens, creating spaces for people to enjoy.

Ken Farmer


is a self taught artist working mainly in oils. After service in the Royal Air Force and the electronics industry he is now retired and able to commit more time to his art. In particular he enjoys interpreting aviation, marine and railway subjects.

Picture Awaited
Picture Awaited

Keith Pratt

is a painter and sculptor who has exhibited locally and in France and has been responsible for running the Lingfield Art Exhibitions, LA Ltd and the Lingfield Art Association for over fifteen years. He also exhibits locally with another art group. He is a Liveryman and Freeman of the City of London and now retired lives in East Grinstead.

Jill Green

Having recently retired from teaching English at GCSE and A Level, Jill now has the time to develop her art (which she did at A Level) and photography which are both keen interests of hers. She has recently joined the team to support the well established annual events and serve the local community.

Brenda Gilbey

Brenda has just joined us and further details will be available shortly

Picture Awaited
Picture Awaited
Picture Awaited

Frances Hawke

Frances has joined the team to look after the payment processes connected with the exhibitions and will keep a watching brief on the associations finances together with Keith Pratt. Further details will be available shortly

Peter Higgin

Peter will be taking over the management of the website during the coimng months.

Rachel Worsley

Details to be provided.

Picture Awaited
Picture Awaited

Jeane Irwin

Details awaited

Rosie Vervecken

Details awaited

Event Support
Hanging Team
Handing In Team
Handing Back Team
Stewarding
Andrea Fawcett Philippart, Keith Pratt, Christine Skeets, Mike & Linda Lambert, June Ragsdale and Jacquie Wadsworth.

Irene Hinton, Ken Farmer, Heather Francis, Linda Hughes + Stewards

Artists Cards: John Morris

Purchasers: Heather Francis and Linda Hughes, Hand Back I/c Irene Hinton, Hand Back Desks: Bryan Robinson, Andrea Fawcett Philippart, Ken Farmer Sculpture: Jacquie Wadsworth + Stewards
All of the stewarding for the events is provided by local artists.
Private View Team
Exhibition Week
Take Down Team
Administration

Sales Desk: Bryan Robinson, Ken Farmer, Card Sales: Irene Hinton, Catalogue Sales: Linda Hughes, Andrea Fawcett Philippart, Bar: Anne & Rob Wendes Photography: Irene Hinton, Security: Keith Pratt Cashing up and Commission Payments: Frances Hawke

The Team Members take it in turns to manage the event on a day by day basis together with other artist volunteers.

Ken Farmer, Keith Pratt, Heather Francis, Linda Hughes, Irene Hinton, Bryan Robinson, Andrea Fawcett Philippart, Linda & Mike Lambert & Jacquie Wadsworth

The provision of all application documents and entries is managed by Ken Farmer.

Keith Pratt manages the website and document design.

Keith Pratt & Frances Hawke manage the Associations finances.