Newsletters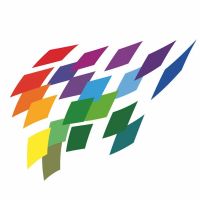 Newsletter December 2018
Another year. Turning 40 last year was we believe a great achievement and our thanks go to all the people who have contributed over the years and especially to the new entrants that graced our latest exhibition.
The October Exhibition was a success. The quality and range of exhibits was remarkable and compliments flowed from our visitors so congratulations to all who entered. Attendance by the public remained buoyant with nearly 90 people a day but slightly down on last year. Either our visitors have run out of wall space or there has been an element of 'belt tightening' creeping in which other exhibitions have also noticed. Perhaps when the furore over the EU has settled we can get on and get back to a brighter market.
Your participation was complemented by the sale of exhibits and artists cards. There were 36 exhibits sold which was over 10% of the work on show, representing 30% of the exhibitors. A great result considering there was £38,000 of exhibits on display. The card sales were down this year. Of the 600 plus cards displayed, 300 were sold, a good level of return. Once again we had invited two schools to submit their students work and we were delighted with the result. The three winners walked away with cash prizes.
We decided the try another experiment with the hanging. Probably most of the exhibitors were unaware that with the help of Andrea, our latest recruit to the team and her computer software, we were able to layout the location of all the entries in advance, thereby making the hanging process simpler and we believe better. The new labelling process also simplified the take down and hand back at the end of the exhibition, something we all appreciated. We will be using both again next year
The dates for your 2019 diary are as follows:
Application documents will be available in June/July on the website and sent to all those artists on our mailing list.
The closing date for applications will be Thursday 19th September 2019
The date for Handing In exhibits will be Saturday 26th October 2019 between 10am and 1pm
The Private View for all our artists and guests will be on Sunday 27th October 2019 between 4pm and 6pm.
The exhibition will be open from Monday 28th October to Sunday 3rd November 2019
Please put the dates in your diary and look out for the arrival of your application form either by post or email next summer and remember, acceptance is on a first received, first accepted basis as space is limited, so don't be late.
Thank you
The Lingfield Art Association Team
Heather Francis, Irene Hinton, Bryan Robinson, Keith Pratt, Ken Farmer, Linda Hughes and Andrea Fawcett Philippart
Please note: that in order to save costs these Newsletters are now only available to read and download from this website.
---
Support to other exhibitions - TAG (The Tuesday Art Group)
Once again Lingfield Art are pleased to announce that they will support the TAG Exhibition in April 2019 with the loan of hanging equipment.
These events are very successful with sales of both framed exhibits, browsers and sculpture.
---
Past Newsletters can be downloaded and printed. See below.
These downloadable pdf documents are provided in Adobe format. If you do not have Adobe Reader software you can click on the following link

http://get.adobe.com/uk/reader/

to download the FREE software.

Past Newsletters

Copies of the newsletters can be downloaded by clicking on the words Click Here: